In need of a unique gift for your employees this holiday season? Bring you gifts to life through O'Brien! We supply our clients with custom / branded gifts that your staff will love! What's more, we'll help give your gifts some spunk through branded boxes, gift wrap, tissue paper, and more! At O'Brien we are idea machines when it comes to creativity! Contact us TODAY for some unique gift and packaging options.
As an employer, it is important to know the needs of your audience when picking the perfect holiday gift. At times this can be difficult because each of us is unique (not everyone wants or needs the same thing). Custom gifts with unique packaging are always a holiday winner when it comes to:
Unique designs and product combinations

Full color / fully customizable packaging

Gift wrapping and other fine detail add-ons

Alternative ideas?
Maybe you need something more! Have you ever tried...?
Custom wrapping paper with custom bows?

At O'Brien we produce custom wrapping paper and bows for unique holiday gifts! Love your logo? Let's put that logo all over your bows and wrapping paper to really give your receiver a jaw-dropping experience.

Custom bags with tissue paper?

Backpacks, paper bags, or cinch packs can hold all the goodies inside while still being able to show off your organization's brand. Tissue paper is another customizable wrapping necessity that can spice up a gift on a limited budget.

Decorated boxes filled with seeded paper?

Be eco-friendly this year by using seeded shredded pieces for your tissue paper. Seeded paper and foam cutouts are great for keeping your items safe, maximizing your impressions, and for promoting an eco-friendly brand.

Rolled T-shirts?

Fold the t-shirt and then roll the t-shirt from the bottom up. Then, put a bracelet, ribbon, or twine around the t-shirt to form a unique package. Use custom tags or notes to add a personal touch this season.

Go even simpler!


Add a custom note, tag, or label for a simple, yet personal touch.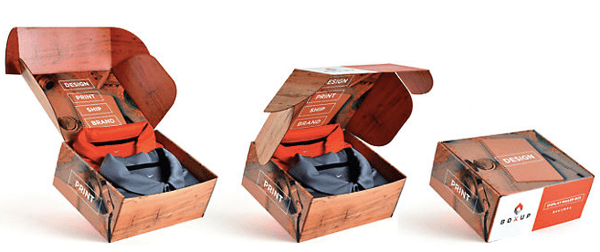 Give the gift that keeps on giving!
Do your recipients a favor, don't give them the same old gifts (it doesn't have to be hard!). Adults are similar to children, after all their hard work they've done for your organization they want a gift that really shows you appreciate them. Jimmy Kimmel asked parents to play a nasty trick on their children two weeks before Christmas. Click on the YouTube video bellow to see their reactions.
As you can see in the video, the children were upset at receiving those awful gifts. Try your best to gain an understanding of your recipient and give a gift that goes beyond the status quo. O'Brien can provide your organization with unique gifts that will leave your employees speechless. Contact us today for amazing holiday ideas for your organization.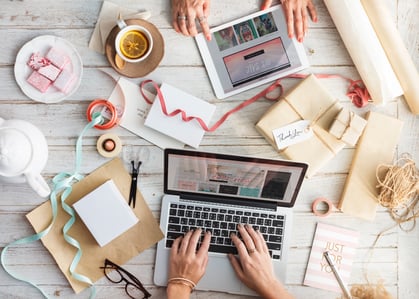 When the holiday season comes around, get creative and have fun! Your employees and customers will love your gifts, especially if they are unique and packaged with style! According to Devin O'Brien's Not top 10 nurses week gifts, "Something is better than nothing, but that little extra touch can be the difference between a ground out and a home run." Every extra effort shown really impacts how the receiver feels about the gift you are giving. Whether you have a unique box design or a handwritten customized tag, personalization shows that you care and appreciate the receiver. As an added bonus, it can also empower your client or employee to want to support your company more! Contact O'Brien Corporation today to discover more unique gift-wrapping ideas or gifts that are sure to hit the mark!