Picture this: you just arrived at your campsite and you've just finished pitching your tent. Everyone's gathered around the campfire craving something sweet to end the long day of traveling. What is the quickest, yet tastiest, treat you can think of for your group? S'MORES! Yes, everyone knows that s'mores are the quickest and tastiest bonfire treat around. There are many ways of enjoying them, but you can't create these amazing s'mores without the right tools. Have you ever heard of the saying "with the right tools you can get anything done?" You can become the chef of the summer by using some of O'Brien's tools to keep your bonfire time special. Interested in learning more about our bonfire tools and how you can utilize them to whip up some tasty recipes? Contact us today and we will share all our tips and tricks to getting that perfect golden marshmallow!
---
Want to really wow your guests?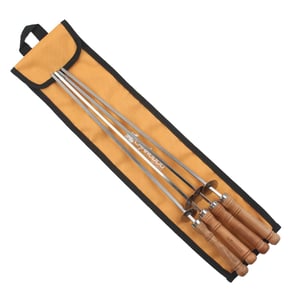 Try combining graham crackers + cooked bacon + salted caramel + marshmallow = S'more bacon goodness
Satisfy your s'more cravings this summer with this unique s'more creation! Bite into this bonfire combination and enjoy the sweetness of the smooth caramel while savoring the heavenly crunch of the juicy bacon inside. Have you ever thought about putting your logo on a kitchen item such as a marshmallow roaster? Marshmallow roasters make great gifts because they bring out the fun in every campfire gathering. Try this recipe with our customizable marshmallow roaster skewers TODAY!
---
S'MORE DIP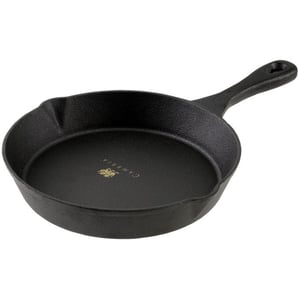 Forgot the roasting sticks? Try this fun recipe instead!
How to:
1. Place 8-inch iron skillet over the fire until warm.
2. Grease heated skillet with butter. Pour in chocolate chips. Top with marshmallow halves until all the chocolate chips are covered.
3. Bake until the marshmallows are nicely browned.
4. Serve immediately with graham crackers.
If you thought old school s'mores were great, wait until you try this! Indulge your senses in creamy melted chocolate and marshmallow fluff while dipping a graham cracker into this pot of gold. This sweet treat will give your campers a campfire experience they'll never forget. At O'Brien we can brand just about anything, including cast iron pans. Our capabilities are endless!
---
Crepe-tastic S'mores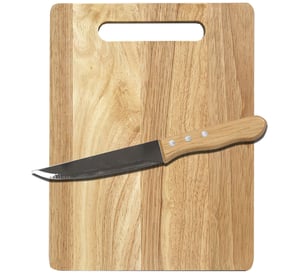 Graham crackers + chocolate + banana slice + strawberries + marshmallow = crepe-tastic s'more
How to:
1. Cut up small pieces of strawberries and bananas.
2. Put them on your graham cracker and chocolate accordingly.
3. Put your roasted marshmallow in the middle of the two and enjoy your little crepe from heaven.
Craving something sweet, yet healthy? Try this delicious "crepe-tastic s'more" today. Biting into this s'more will take your taste buds on a ride! The sweet taste of the strawberries and banana slices to the fluffy texture of the marshmallow. Finish by the crunch of the graham cracker will be a treat you don't forget! But before letting your taste buds go on this delicious journey, you need to have a cutting board and a knife to properly slice those bananas and strawberries. O'Brien's got you covered and we can brand them as well!
---
Don't like Chocolate?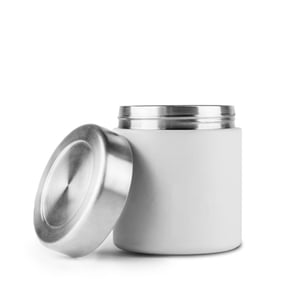 Try a graham +cracker + lemon curd + marshmallow!
How to:
1. Roast your marshmallow and put on one cracker when done.
2. Put lemon curd onto cracker without marshmallow
3.Combine both crackers together
Don't like chocolate, but love your sweets? This lemony marshmallow goodness is made for you! While biting into this delicious treat, you get a sweet lemon tang while enjoying the warmth of a fire nearby. Although this s'more recipe sounds amazing... lemon curd needs to be refrigerated. You can do this easily with one of O'Brien's insulated food containers. These food containers can maintain the proper temperatures for hours! Check this item out today by contacting us.
---
Want a simpler recipe than those?
Instead of usi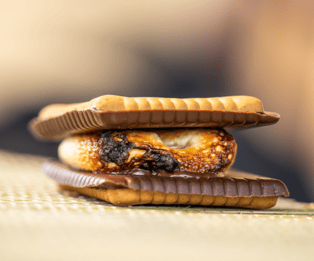 ng graham crackers, try using chocolate chip or Oreo cookies instead. Running out of Chocolate? Try using peanut butter cups or Nutella as a replacement. Either way, any of these recipes will help rock your campers' worlds! While all these treats look amazing, don't forget that you need the right tools to get the job done. Did you know that 91% of consumers have at least one promotional product in their kitchen? At O'Brien, we can supply you with all these tools and brand them with your company's logo to create a lasting impression. Have some ideas about your next promo item? Book an idea session today for more information on how we can help your chefs gear up for their indoor and outdoor kitchens this summer!