Gear up this summer for an adventure you'll never forget! Whether you're going hiking, rock climbing, camping, or kayaking. Enjoy your adventures every second you can! Before you go on your adventures, don't forget to bring your adventure gadgets! At the end of the day, there are certain necessities that you'll need more than the others. Not only can O'Brien provide you with these items, but we can also brand them as well. Interested in learning more on our capabilities? Contact us today for more information.
TOP 10 ITEMS TO BRING ON EVERY ADVENTURE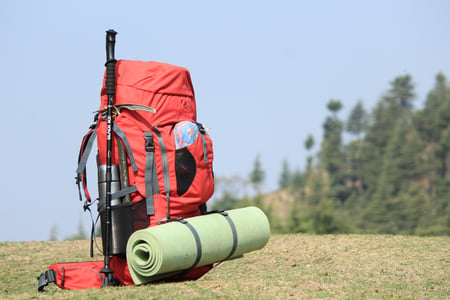 1. Go as light as possible. Remember you'll be carrying everything you have with you. The more you have on your back the more you'll have to carry throughout your journey.
2. Always keep your important documents with you and keep copies as well.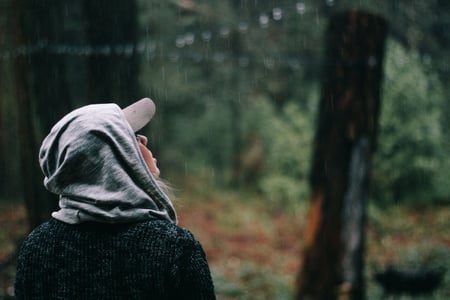 These documents can be your maps, your passports, or your ID's. While on your adventure you never know what your surroundings can turn into. Therefore, having all your important paper items in a safe waterproof place is important. Not sure where to start? Don't worry, we've got you covered! At O'Brien we can provide you with your waterproof products. Just talk to one of our Customer Service representatives today and discover how you can keep your paper items free from water.
3. Don't forget your extra food, water, and clothes. You never know when you'll get hungry or thirsty. Make sure when you pack clothing that you have only the essentials. At O'Brien we can offer you all these products with your brands logo on it! Discover your next apparel item here at O'Brien!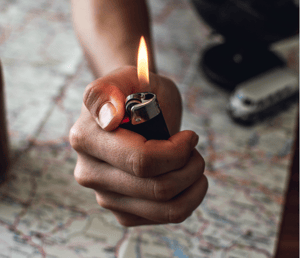 4. Bring hand warmers, matches, a lighter, or something that can provide you with fire and warmth. This will become useful when you get hungry or cold. If you're wondering if O'Brien provide you with these products? The answer is yes, we can! We have knowledge in all these products and can even have your company design them according to your needs. Take a look at our recent case study XYZ University Sponsored Heart Walk to see how we were able to make the impossible possible!
5. Insect repellent is another important gadget the you will need on your adventures this summer. If you're deep in the woods or near a water source, insects will be crawling around EVERYWHERE throughout the day and night! Prevent the scratching and put on that repellent! Need help deciding which bug repellent is right for you? Check out The best insect Repellent Buying Guide for more information.
6. First Aid! While picking out your first aid kit make sure it includes items like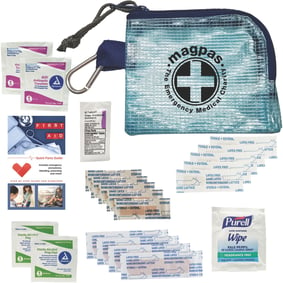 sunscreen. Even if you are in a shaded area, it is important that you always have sunscreen on you. Are first aid kits really that big of a deal? Yes, you never know what could happen while you're hiking, camping, or swimming. Interested in learning more about the importance of a first aid kit? Check out MFASCO Health and Safety's blog, Why is first aid important? The best part about first aid kits is that they can be super small and yet have a vast amount of safety items in them.
7. Navigational devices such as a map, compass, or GPS. A sense of direction is always important when you are on an adventure. Even if you've been to the area before. It is always good to have a navigational device nearby just to be safe. Of course, many smartphones have Google Maps or Apple Maps as a navigational device, but what do you use when both of those devices are not working? Time to get out the old map and compass folks! Don't know how to use either of these?
8. Bring a filtered water bottle! While away on your adventures it is important for you to stay hydrated. Hydration is super important, especially when you're being active. Interested in learning about how much your should be drinking per day in order to stay hydrated? Check out one of our recent blog The importance of Staying Hydrated This Summer.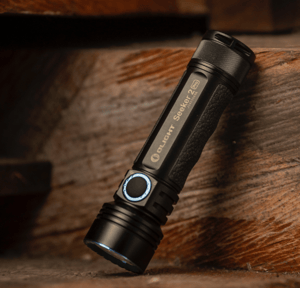 9. Bring lighting! When it gets dark you're going to need to be able to see throughout your journey. Whether it's a flashlight, lantern, or a headlamp all these will work! Want some lighting that will not only last, but promote your company's logo? No problem! Not sure what kind of lighting to get? You can, contact us today to explore your lighting options.
10. The correct shoes! Personally, I believe these are the most important item on your adventure. Depending on your adventure bring the right shoes with you. If you are hiking in the woods, make sure you have hiking shoes. If you're kayaking, bring your water shoes. It is important to remember that the only way you can go on an adventure is through your feet, pamper your feet as much as possible!
Throughout your fun filled adventures this summer do not forget to bring these top 10 adventure items with you. The items on this list could vary depending on the type of adventure you are going on and where your adventure will be. Adapt this list according to your personal needs as well. At O'Brien we can adapt to your needs as well with any print or promo item you may need. Please contact us and let us help make your next adventure the best yet!