Don't let the weather stop you from continuing your adventures! With the seasons starting to change, we highly recommend that you invest in great outerwear to keep yourself warm and protected. Don't let the cold bother you! At O'Brien, we love to hear how you spend your cooler days and then we can help you discover the perfect custom outerwear for your application! Not only will we provide you with the most suitable cool weather gear, but we will brand them for you as well!
Fleece please!

Most fleece made products are made from a fabric called polyethylene terephthalate (aka PET). Fun fact: this material is a hydrophobic fiber that is used inside of waterproof ropes. Fleece is commonly known for being lightweight, machine washable, and it's super quick drying abilities. Some folks believe that fleece materials are itchy, but fleece is actually the opposite of that. It's super soft, warm, and can be used as your outer layer for the fall and a base layer for your winter activities. When wearing fleece, it feels more like a blanket then a jacket. Not all fleece jackets are made equal, so contact O'Brien today to get you your perfect fleece jacket.
---
Your second skin
Need something that is water resistant, breathable, warm and stretchy? Then you need to consider a softshell jacket! The softshell jacket is great for those who rock climb and hike in serious weather conditions. While you will want to layer this piece with another form of outerwear in very cold conditions, this jacket does help prevent moisture from coming in and lets the sweat come out! The softshell jacket is a great option for someone who is on the go. O'Brien can easily assist you with custom branded softshell jackets to keep your logo in front of others through the change of seasons. Check out our apparel capabilities and how we tailor apparel to your needs!
---
Winter is coming...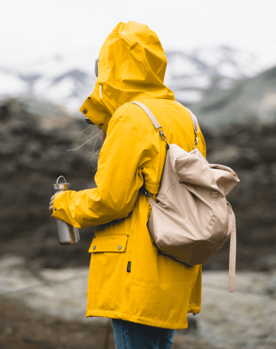 Although we don't want to admit this, the fall and winter months are coming! Why not consider Insulated/Rainwear jackets that are perfect for wet conditions? These jackets provide you with warmth, dryness, durability, and so much more. Insulated and rainwear jackets are primarily used to stay comfortable during the harshest conditions such as snow, wind, and rain. No matter what Mother Nature throws at you, you'll be prepared! Interested in learning more about how we can assist with a customized insulated or rainwear jacket? Contact us today to keep your organization safe from the harsh weather ahead!