In less than a month, your students will be hitting those books once again! We know you've already been busy planning for their arrival. According to Keri Soukup in A Lesson Plan For Selling to the Education Market, "Summer is never a time of rest with education buyers. They are always working, and summer is especially busy, as they gear up for the next school year." Let O'Brien help ease your school stress. Office and school supplies are something we can provide to your organization at any time of the year and we will make sure that branding those items is an easy task to check off your to-do list. At O'Brien we can provide you with all your writing instruments, backpacks, notebooks, planners, and lunch kits. Contact us today for more information regarding how we can help with your branded materials!
#1 The tongue of the mind.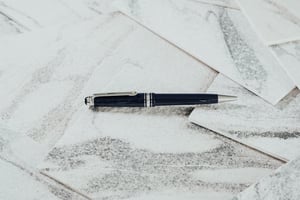 A writing instrument is something every office worker, teacher, nurse, construction worker, and student needs. For the most part, office workers and nurses are going to be using pens, whereas students, construction workers, and teachers are using both pens and pencils. Interested in learning more about the type of pen that suits you? Check out our recent blog Your next best pen. We've got all your branded writing instruments covered.
#2 Lunch Time is the Best Time!
let's be honest - we can all remember those back to school weeks when lunch time was he best time of the day! When it comes to lunch, take the time to consider exactly what it is you want in your lunch box. Lunch boxes can be big, small, insulated, waterproof, pocketed, zippered, you name it and we can do it. Give us a call and we will help you discover what it is that you need for your lunch hour on the daily. At O'Brien making lunch time enjoyable is something we have perfected! Take a moment to check out one of our recent case studies about how we helped create a lunch kit for a heart health walk for The University of Chicago's Healthcare Based University. Not only were we able to assist the walk with their promotional needs, but we were able to create memories for those taking-part in the walk. At O'Brien our goal is to help make your brand memorable.
#3 Get that Backpack swag on!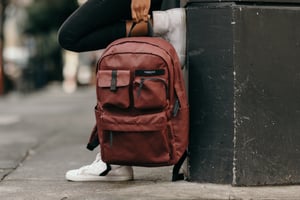 Need help carrying your stuff while keeping your hands free? You need a backpack! At O'Brien we can help you discover your perfect backpack. When it comes to picking out your backpack you first need to consider what features are most important to you. Are you carrying around a laptop, books, and pens? Then you'll need a backpack that can hold all that weight. Do you have back problems and need a bag with complete comfort? Then you need a backpack with adjustable straps and extra padding for your back. Contact us today to discuss how we can help you discover the perfect backpack tailored to your specific needs.
#4 Plan your work and work your plan.
Having trouble remembering the events going on in your life? Have you ever thought about getting a planner? According to The Huffington post Australia, "Writing by hand appears to improve our ability to remember things, meaning even in today's tech-obsessed society, the pen just might be mightier than Word."It seems that many are catching onto this "return to paper" trend as from 2015 to 2016 paper planners sales rose 10% and calendar sales also increased by 8%. This shows that although our smartphones are amazing, the paper planner is never leaving. Need help discovering you perfect planner? Take a look at the New York times recent article "What happened when I ditched my smartphone for a paper planner." For information regarding how to pick out the perfect planner and why paper planners are still better than electronic ones. Need a planner that can be branded according to your wishes? Contact us to discover your ultimate planner!
#5 Water is life.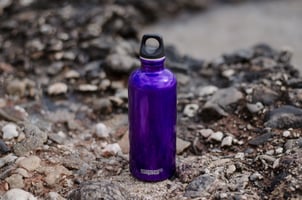 Finding yourself the perfect water bottle is important. There are so many different types of water bottles you can pick from that it can be hard to discover the perfect one for you. Interested in learning more? Check out https://www.pharmaca.com/projectwellness/glass-metal-plastic-choosing-the-right-water-bottle/ for more information. Overall, with whatever water bottle you choose do not forget to stay hydrated throughout your day at school, work, or home. Interested in learning more about how you can stay hydrated throughout your busy day? Look at our recent hydration blog to discover why it is so important to keep drinking that water!
The beginning of a new school year is a great time to make sure you have these five necessities for your work environment. The O'Brien team would love to help you with fresh new ideas custom branded to reflect your unique style. Contact us today for all your promotional and print products!